Helpful tips to help you solve your most crazy issues with appliers and mesh bodies.  Yes, its complicated at first, but once you understand what to do, the happier your mesh body and applier clothing using becomes.
Try to accustom yourself with your mesh body hud and learn the wonderful functions it offers you to make your dressing in sl so much more pleasurable.
The appliers apply the textures to the bodies as they should be, but there are cases when the client buys sheer and lace clothing, or sexy lingerie and there are the troublesome tattoos.
Tattoos are usually good with 3D mesh clothing and a single layer tattoo, like this there are no alpha texturing conflicts.  Clothing layers (appliers) and tattoo layers (appliers) constantly have a texture fighting battle. This is a secondlife glitch concerning mesh bodies.  This is now how the solution of MASKING/BLENDING has come into play to help with this rendering issue. This is great for single layers still, but together there is still the possible conflict.  There have been issues where the masking and blending needs to be reactivated even when teleporting from one place to another.
Here are some instructions on some of the mesh bodies that you possibility might have and solutions:
BELLEZA
APPLYING THE APPLIER (the blotchy smudgy appearance at first)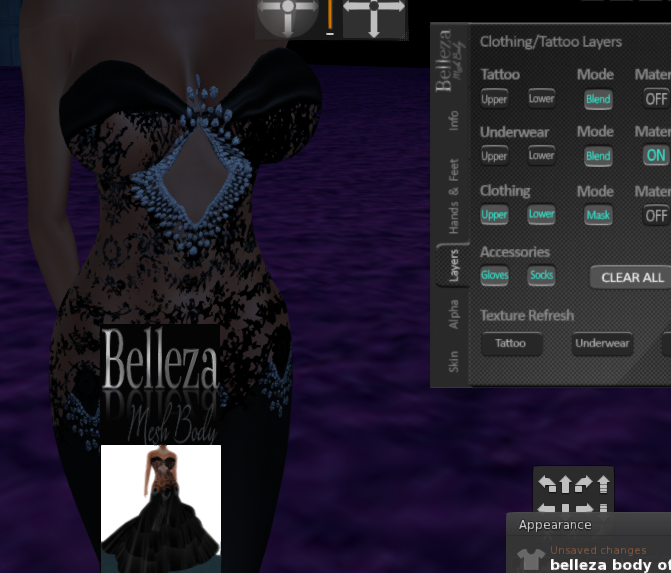 SETTING THE MASKING/BLENDING ON THE BELLEZA BODY HUD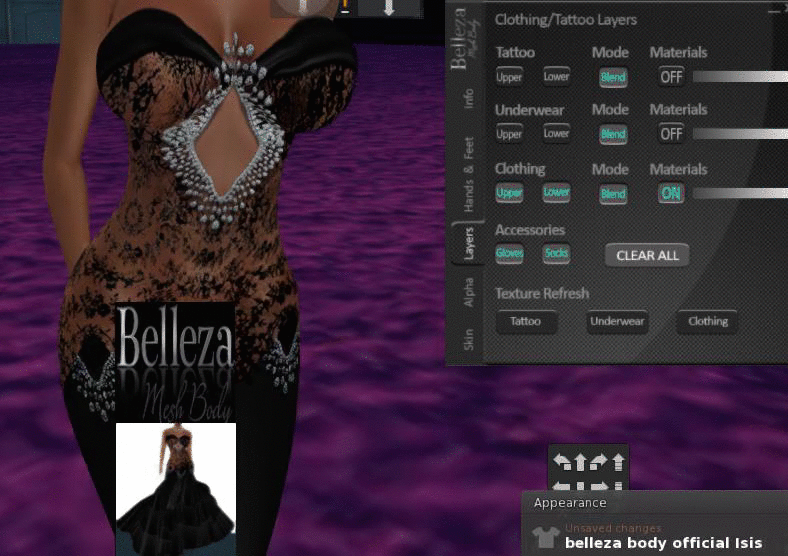 MAITREYA
APPLYING THE APPLIER (the blotchy smudgy appearance at first)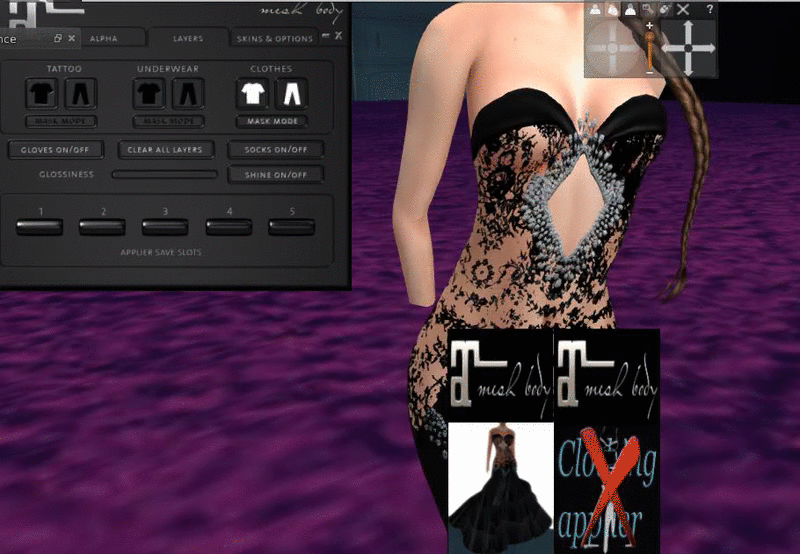 SETTING THE MASK MODE SO THAT THE TEXTURE RENDERS BETTER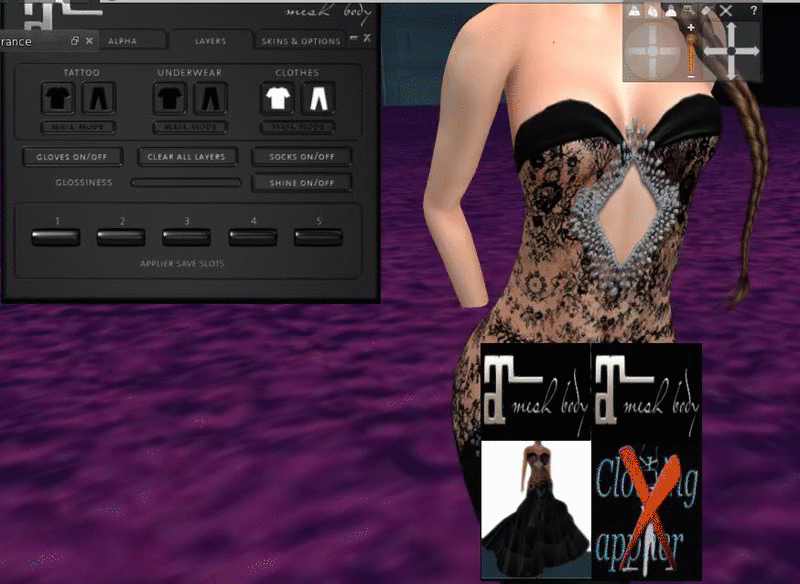 SLINK PHYSIQUE
At the bottom of the body hud is an ALPHA MASKING with the various tabs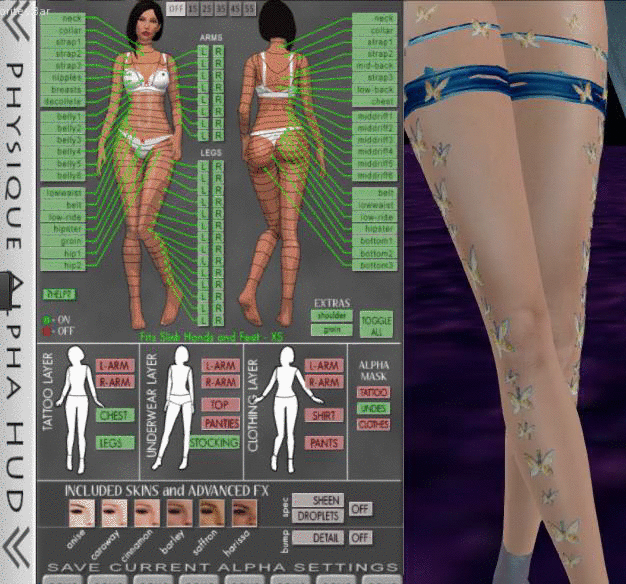 TOGGLE THE NECESSARY LAYER AND YOU GET A BETTER TEXTURE RESULT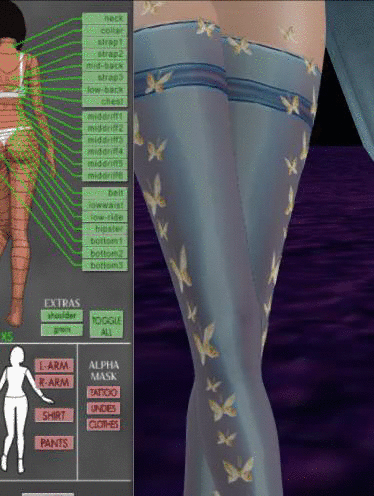 These are just a few examples of the bodies out there.
Get to know the body you have purchased and experiment first with some free gifts that usually come with appliers so that you can figure it out before spending on clothing and getting upset.  There are a possibility of mistakes happening and sending a notecard to the creator specifying the actual problem and awaiting their response which could lead to them fixing the problem or explaining things to you that you might not have understood in the first place, will only give you and the creator a better result and understanding.